At Begin with Skin MedSpa we are committed to providing our clients the most effective, targeted and results driven skin care. We consult with our clients to fully understand their skin care needs and create a custom treatment plan. Investing in the right products is a gift to yourself it is a long term investment where the payoff is having healthy, glowing radiant skin.


Environ
Created by Dr. Des Fernandes, a world renown plastic and reconstructive surgeon, launched in 1990. Dr Fernandes spent the previous decade studying and researching the effects of Vitamin A on the skin and how antioxidants protect and strengthen the skin. Environ is clinical Vitamin A step up program that targets all the signs of aging, fine lines, pigmentation, rough texture and laxity of the skin. Antioxidants A, C and E and peptides work synergistically to regulate and strengthen the skin, resulting in clear, radiant, more youthful skin.
Environs patented Step-Up System™ allows your skin time to slowly adjust to ingredients, with five easy steps from mild (1) to full-strength (5). We recommend using each step for about two months before stepping up to the next strength for benefits that build, revealing healthy-looking skin with a wide range of improvements.
Environ skincare is colorant free, fragrance free, and developed for all skin types.
Skinbetter Science®
In 2016, skinbetter science® set out to create a new paradigm in skincare, not only for patients, but for the physicians, nurses, aestheticians and surgeons who help patients achieve beautiful skin. The award-winning products are backed by a diverse team with decades of experience in clinical research and development (in powerhouse products like Restylane® and Dysport®) and furthered by a continued commitment to the study of skincare science and the introduction of new technologies.
In addition to being scientifically advanced, skinbetter offers an uncomplicated approach to skincare. One product can deliver remarkable results; two to three skinbetter products can change how you feel about your skin. Either way, skinbetter products ensure that real results are possible in your real life.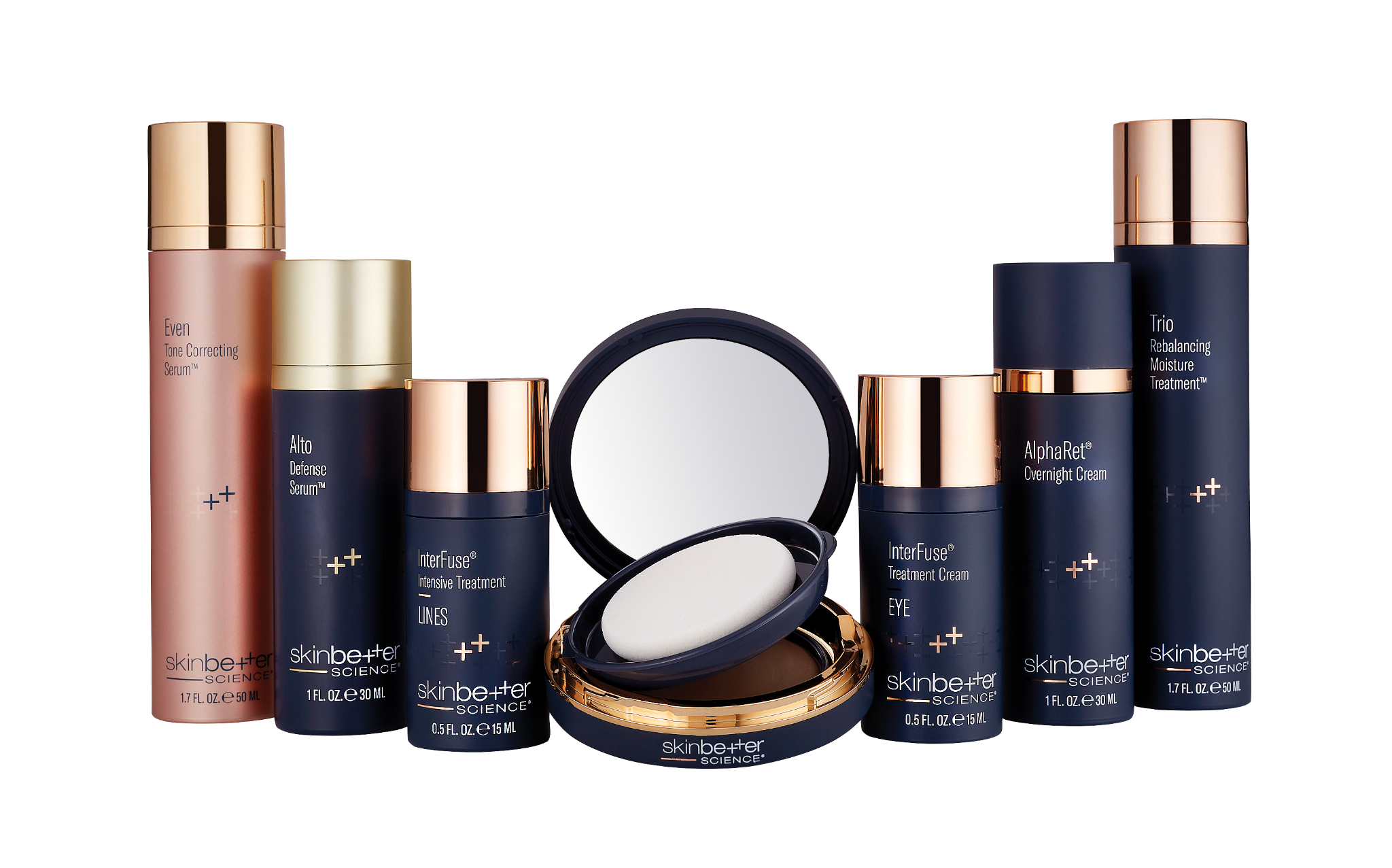 NeoCutis
A Swiss clinical grade line that uses a proprietary micronized protein combinations with hyaluronic acid to help stimulate collagen and elastin, our skins building blocks. NeoCutis had been a pioneer in the anti-aging product market and their MPC line is the newest technology for anti-aging. We pair our NeoCutis MPC product with Ultherapy treatments for remarkable results.
Revitalash
If you want healthier, fuller, longer lashes it might be time to try RevitaLash. Original, one-of-a-kind, Ophthalmologist developed lash conditioner that enhances the look of lashes and protects against breakage, while improving health, flexibility and strength, for lashes that thrive, naturally.
What does Revitalish do?
This award-winning serum is a proprietary blend featuring a scientifically-advanced technology. Peptides, lipids, biotin, and green tea extract, rich in Panthenol, condition and strengthen lashes while defending from environmental damage, as well as damage caused by lash styling products that can cause breakage and brittleness.
What else do you need to know about Revitalash?
Ophthalmologist formulated & Dermatologist reviewed.
Clinically tested
Hypoallergenic & Non-irritating
Vegan friendly & Cruelty-free
Oil-free & Safe for use with eyelash extensions